In its July-August 2015 edition, Forbes Africa has named three Cameroonian women on the list of 100 most influential women in the African continent. The list which covers among other things, business, sport, science and technology, finance including the public sector media in the diaspora, had Isis Nyongo'o, Ellen Johnson Sirleaf, the interim head of state of Central African Republic, Catherine Samba Panza, the eldest daughter of the Angolan Head of State Isabel Dos Santos and Fatou Bensouda, Prosecutor of the International Criminal Court.
Correspondingly, three great Cameroonian Diaspora figures are in the spotlight. Former Cameroon Radio and Television journalist Denise Epoté, Marie-Roger Biloa and novelist Leonora Miano.
Denise Epoté: The flagship of the Cameroonian journalism on the Paris stage
Denise Laurence Djengué Epoté was born on the 22nd of November 1954 in Nkongsamba in the Mungo Division. A graduate of the Advance School of Mass Communication (ESJY) in Yaounde, the former Cameroon television presenter migrated to France in 1991 with her husband, Frenchman Eric Durand, civil engineer and for some years, deputy director of a construction company in Cameroon. Recruited to TV5 world,her immeasurable talent made her climbed all levels of this chain of television channels before her promotion to Director of TV5 Monde Africa.
Marie-Roger Biloa: The Iron Lady
Owner of three publications (Africa International Magazine, People of Cameroon and People of Gabon), she owns a chain of shops in Paris and even beyond. Roger Marie Biloa is unquestionably a leading voice and a leading woman . A graduate of Germanic Studies at the University Paris 4, the Cameroonian worked for Jeune Afrique before becoming managing editor and then started Africa International in 1991. She is also the president of the famous "Club Millennium ".
Leonora Miano: In the footsteps of the Goncourt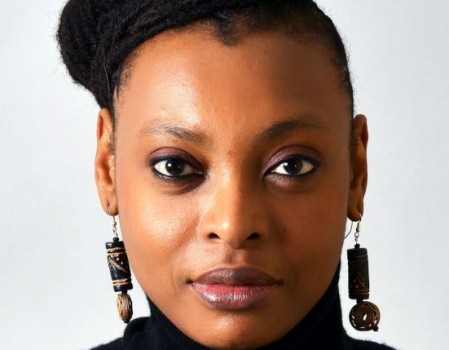 All novelists who like Leonora Miano received the Femina Price, eventually reached the Cape Goncourt … from Françoise Mallet Joris to Marie Ndiagne, the list is long. Born in 1973 in Douala, Leonora Miano received the prestigious Prix Femina for her novel "The Shadow of season" on 6 November 2013 becoming the second African to win the literary prize of importance.
Related articles across the web
Comments
comments