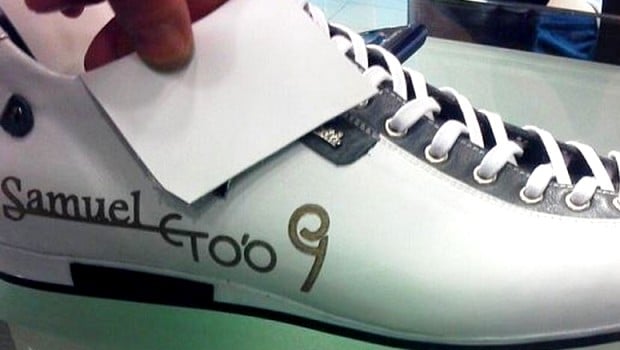 After Didier Drogba, it's the turn of Samuel Eto'o to launch his clothing and shoes line.      Samuel Eto'o 9 is thus the label of the Cameroonian footballer that will soon be available on the ready-to-wear clothing market. A label thus composed of his name and his idol number, 9. The creator of this label is a fan of the football star and the man is a fellow Cameroonian, the designer, Gabriel Pascal Nyemeg Nlend.
We should remind that the label is already established in Turkey where it is made. According to the news, stores will soon be opened in a several countries among which Turkey, Spain, Russia, Portugal, and England.
"This work is to reward the most titled footballer in the history of the African continent. We have nothing to offer to thank him. We just want him to be, after the football field, the label of our clothes, shoes and all that we will henceforth wear", declared the designer, Gabriel Pascal Nyemeg Nlend.
For Eto'o himself, "it is a praiseworthy project and that seems to come at the right time; because it will be a matter of reversing the trend according to which, it will be the label to henceforth choose its customers".
With the launch of this label, the 34-year-old footballer who has one of the greatest prize lists of the African football, prepares little by little his after football life.
[sdonations]1[/sdonations]
Related articles across the web
Comments
comments