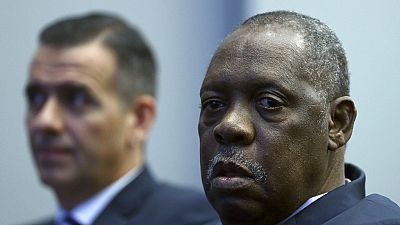 The Cameroon press has been enjoying it since Thursday. Issa Hayatou, former president of the Confederation of African Football, has been appointed as Honorary Vice-President of FIFA .
On Thursday, on the occasion of the closure of the 67th General Assembly of the World Football Organization in Manama (Bahrain) in the absense of Issa Hayatou, write several Cameroonian sites including, National television, CRTV .
However, on the official website of the International Federation of Football Association ( FIFA ), the articles on this 67th General Assembly do not mention this appointment in any way. Perhaps they have chosen not to advertise it.
Also read: Choupo-Moting and Anguissa recalled by Cameroon for friendlies
Beaten last March by Malagasy Ahmad Ahmad during the CAF elections , Issa Hayatou, 70, had accused FIFA of being the cause of his debacle. "I know you campaigned against me. I have been at the head of the Confederation of African Football for 29 years, but obviously some people think that I am old and that I have to leave. Sepp Blatter was re-elected as head of FIFA at the age of 79, but no one spoke about it, "he told FIFA President Gianni Infantino.
However, if this appointment is confirmed, it would be the solicitation of experience gained by Cameroon not only at CAF but also at FIFA . During his 29 years in CAF , Issa Hayatou has also held high positions in the world football authority.
From 1990 to 2008, he served in the Executive Committee of FIFA . During the suspension for corruption of Sepp Blatter, it was indeed Issa Hayatou who assumed the interim from 6 October 2015 to 25 February 2016.
Comments
comments