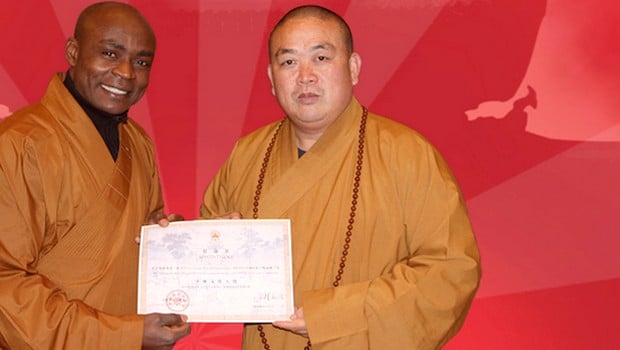 The Cameroonian Dominique Saatenang is experiencing his childhood dreams. Already at 10 years old, the young crazy about martial arts used to spend hours in front of Bruce Lee's movies. In 1999, he landed for the first time in China. It was the beginning of a new life.
After a few months of training courses in martial arts schools, Domique was admitted in the famous temple of Henan founded on the Song Mountain in the VIII th century. He spent four years there.
"I was lucky. At the end of a few weeks of training course, I met the spiritual leader of the temple, Shi Yongxin. He invited me to come and spend six months there. I have stayed there four years", it is what can be read on the site of Le Monde Afrique newspaper.
Dominique Saatenang makes himself baptized "Shi Yan Ma". He learns the mandarin, the traditional medicine, the kung fu and has thus become the first African Buddhist monk and the only foreign international referee of kung fu.
Today, Dominique Saatenang returned to the civil life and shares his art all over Africa. He opened schools in Mali, Gabon, Senegal, Cameroon and Ivory Coast and registers more than 3000 learners.
Dominique Saatenang inspires others African. According to Le Monde Afrique, his pieces of advice allowed other African learners to join the temple of Shaolin.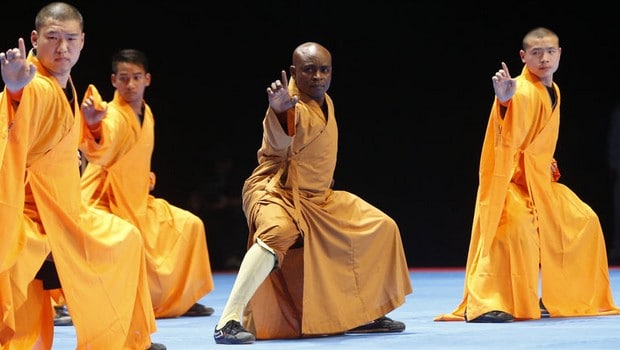 Related articles across the web
Comments
comments