Douala Japoma Stadium; Construction work has started. The  future sports complex to be in Japoma Douala,  intended for the 2019 African Cup of Nations is undoubtedly a project of paramount importance for the image and reputation of Cameroon.
The number of ministers that were present in Douala Friday, June 24, 2016 for a site surveyance is proof of this importance.
They were six, with the head of mission being Seraphin Magloire Fouda, the secretary general of the Prime Minister.
The other five were the heads of the following departments: Sports and Physical Education (MINSEP), Housing and Urban Development (Minhdu),Mindcaf, Industry, Mines and Technological Development (MINMIDT), Procurement (
Minmap) .. a strong presence also reflects the great urgency of the project completion time, the 30-month period is now 24. Six months have already passed.
On Monday, June 27, 2016, the Turkish construction firm,Yenigun were completely installed on the site and has started working on site.
Coordinated action is critical to the performance of the project and the achievement of the objective: to build an operational sport complex, consistent with Olympic standards, in no time.
Regarding compensation, it was revealed during the presentation of the project that the original area was 100 ha.
But it zas decreased to 45 ha.
This is due to two main constraints: another project led by canton Bakoko, "Bakoko town" which will be backed by the sports project on an area of 40 ha and
requests from residents who asked that  investments already made on the site, be taken into account. 
A portion of 15 hectares, densely occupied, has been cleared.
All these adjustments have decreased the number of people to be compensated from 356 to 176, with substantial savings spared.
The proported  amount reserved for compensation was,initially a little more than 4 billion CFA, now its just under 1.5 billion.
Regarding the sports complex itself, it will cost around 165 billion CFA. It will cinclude, a covered Olympic Stadium with 50 000 seats, two training pitches with 1000 seats each, an Olympic swimming pool, tennis and basketball courts
,4 star hotel, parking lots and an annex of the national Football Academy.

For now the Turkish firm in charge-Yenigun is still finalizing the conception, but it will surely look like this on a quick glance!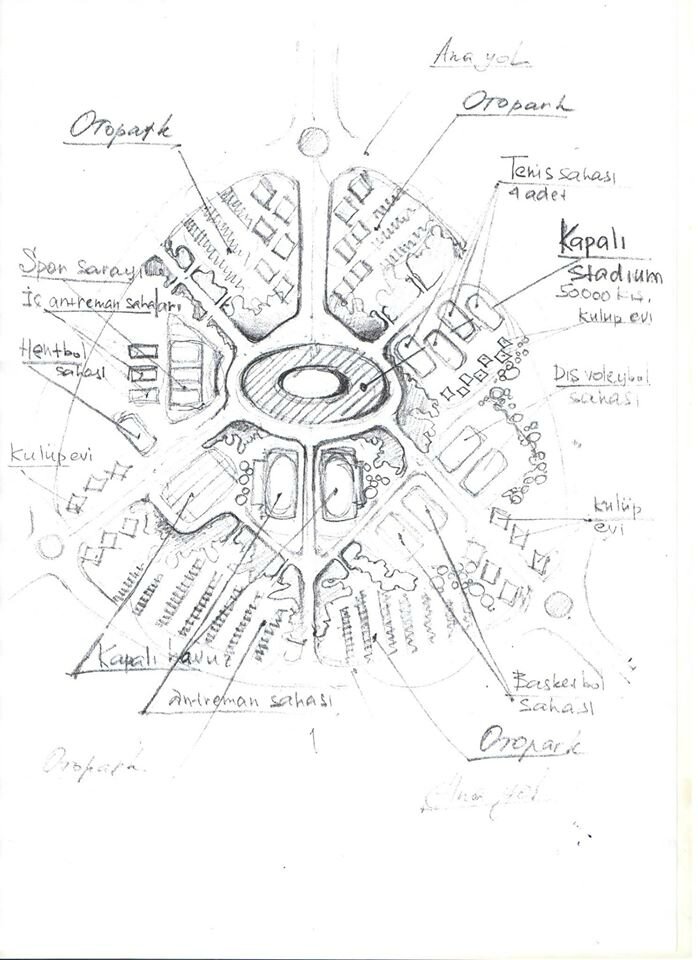 Comments
comments